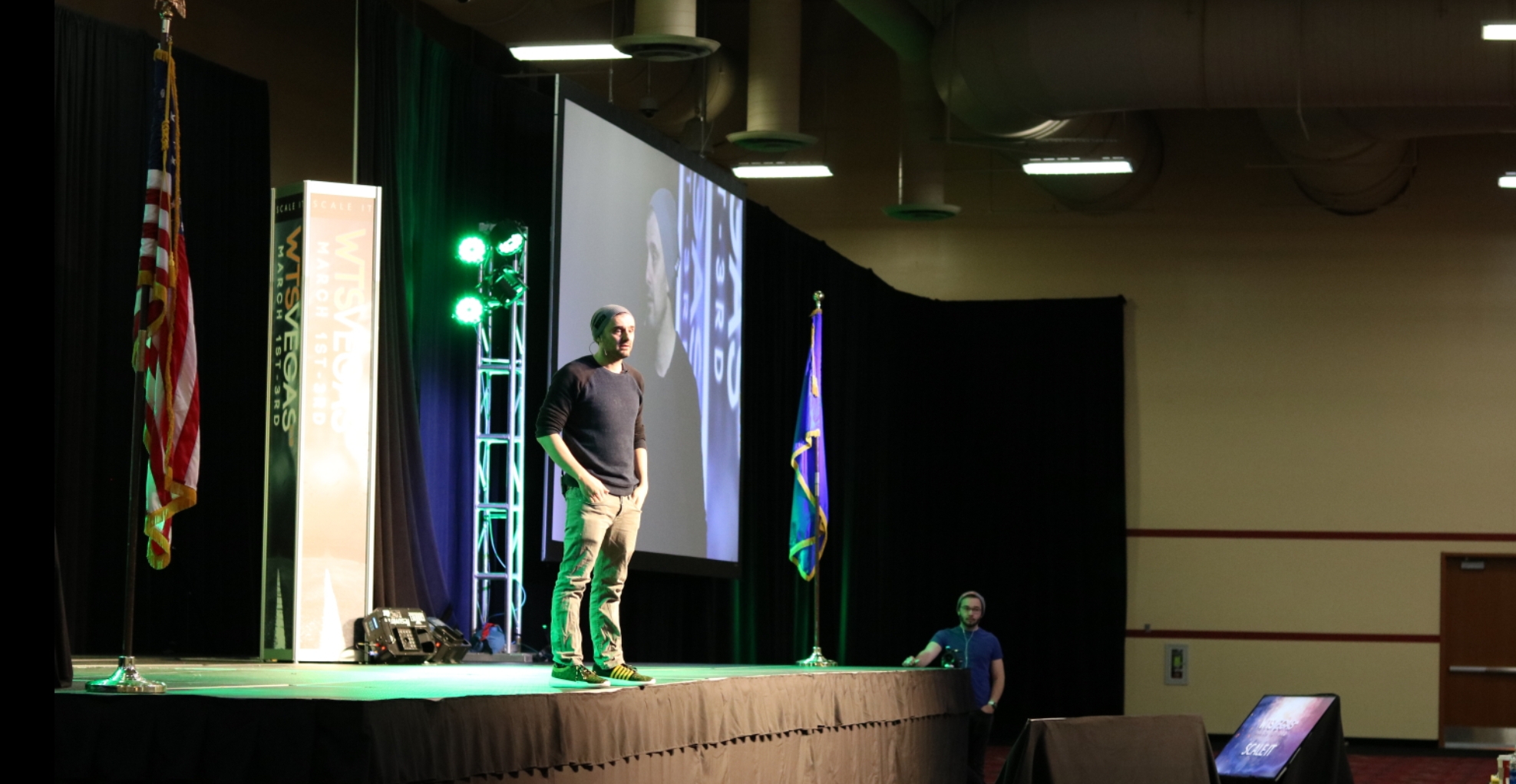 Gary Vaynerchuk speaks live to over 2000 insurance restoration contractors in Las Vegas, Nevada on March 1, 2018 at the South Point Hotel and Convention Center.
Full Keynote PLUS Q&A Session
Gary Vee brings his no-nonsense, ninja tactics and practicality to the extremely profitable and lucrative insurance restoration industry. He covers marketing and social media strategies for 2018 that thrive in this particular niche market.
It was a real pleasure listening to and meeting this first class #Practitioner, who is clearly on a whole other level. What an experience!!!
#ThePractitioner #IRT #IES
Strategy. Consistency. Diligence. Dedication. And most importantly of all, putting in the HARD WORK… that's REQUIRED… to WIN IN THIS GAME!
https://www.OverheadAndProfit.com
https://www.InsuranceRestorationTraining.com
https://www.Facebook.com/OverheadAndProfit
https://www.Facebook.com/InsuranceRestorationTraining
Tweets by OverheadProfit
https://www.Instagram.com/OverheadProfit
https://www.ChadMichaelMedia.com
https://www.Facebook.com/ChadMichaelMedia
https://www.Instagram.com/ChadMichaelMedia
Tweets by ChadMichaelTV
Tweets by RestorationTRNG
_______________________________________________
To learn more about Gary Vaynerchuk or to follow him, all of his contact info is below:
► Subscribe to Gary Vee's channel here: http://www.youtube.com/subscription_c…
►Check out his second channel here:
http://www.youtube.com/askgaryvee
—
Gary Vaynerchuk is a serial entrepreneur and the CEO and founder of VaynerMedia, a full-service digital agency servicing Fortune 500 clients across the company's 4 locations. Gary is also a prolific public speaker, venture capitalist, 5-time New York Times Bestselling Author, and has been named to both Crain's and Fortune's 40 Under 40 lists.
Gary is the host of the #AskGaryVee Show, a business and marketing focused Q&A video show and podcast, as well as DailyVee, a docu-series highlighting what it's like to be a CEO, investor, speaker, and public figure in today's digital age.
—
Check out Gary Vee's Alexa skill!:
http://garyvee.com/garyvee365
—
Follow Him Online Here:
2nd YouTube: http://www.youtube.com/askgaryvee
Instagram: http://instagram.com/garyvee
Facebook: http://facebook.com/gary
LinkedIn: https://www.linkedin.com/in/garyvaynerchuk
Snapchat: http://snapchat.com/add/garyvee
Website: http://garyvaynerchuk.com
Soundcloud: http://soundcloud.com/garyvee/
Twitter: http://twitter.com/garyvee
Medium: http://medium.com/@garyvee
Planet of the Apps: http://planetoftheapps.com
Podcast: http://garyvaynerchuk.com/podcast
Wine Library: http://winelibrary.com
Official Merchandise: http://garyveeshop.com
For more info on "Win The Storm" by Storm Ventures Group (SVG) and Anthony Delmedico, visit the following links:

https://www.facebook.com/stormventuresgroup
https://www.facebook.com/groups/SVGCORP